MOTOR CONTROL CENTER (MCC)
MCC SCOPE AND DESCRIPTION
Controlling electric drives is an integral part of any modern manufacturing. None technological process is complete without using electric drives, which perform a huge variety of technical tasks, such as rotation and movement of mechanisms with controlled speed and torque, making pressure and pumping of liquids and gases, loads lifting, and many other tasks. That's why MCC (Motor Control Center) are widespreaded in all industries: processing, metallurgy, mining, mechanical engineering, oil refining, heat power engineering, utilities, etc.
The widespread adoption of electric drives and the ever-growing requirements for their static and dynamic characteristics make increased demands on the technical solutions that are used in the implementation of MCC boards.
These solutions affect on:
CONCERN KSIMEX LLC SOLUTIONS
Our company solves the most complex tasks for customers in any industry using type Okken, Spacial and Prisma enclosures from Schneider Electric (more details "POWER DISTRIBUTION SWITCHBOARDS UP TO 7300A")
MCC is the part of the overall technological process control system. In addition to MCC we offer PLC automation boards and SCADA systems (Supervisory Control and Data Acquisition system) , so we can successfully implement complex automation and power supply projects for entire industrial enterprises.
До впровадження модульної конструкції щитів з викатними комірками розміщення елементів управління виконувалося на монтажній панелі.
This solution was used for a long time, but it had a number of significant drawbacks: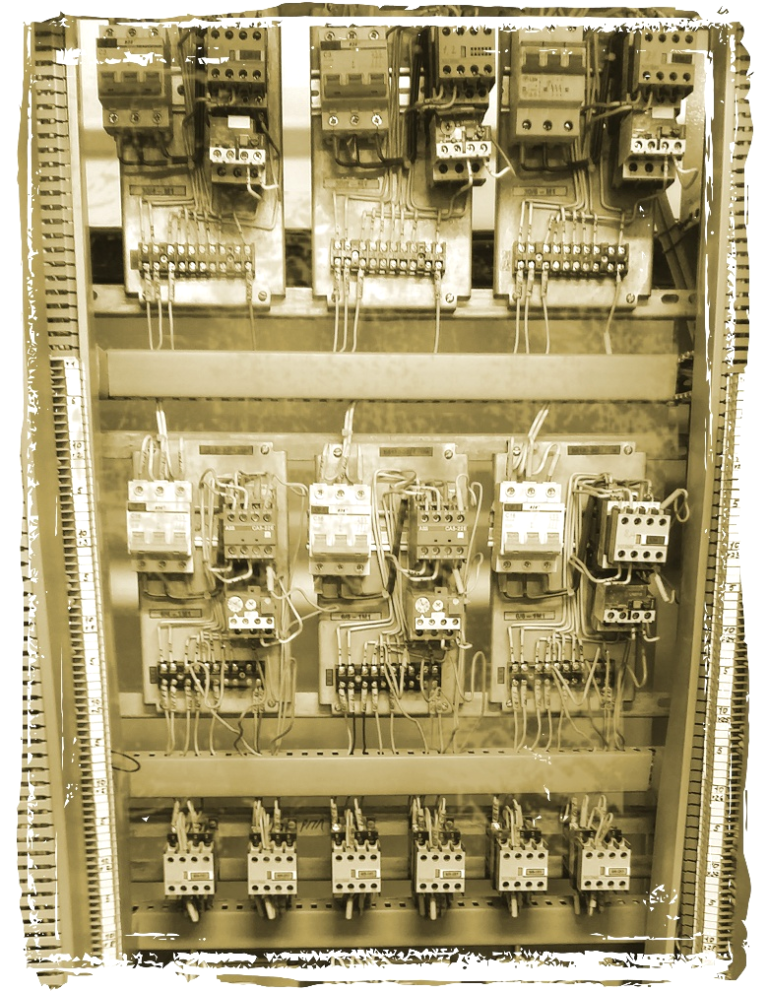 Modern trends of switchboard equipment, like Okken solution from Schneider Electric, make it possible to implement a modular design of a switchboard with draw-out units. This allows to place equipment separately for each mechanism.
Universal system of supporting structures and busbars allows to create panels with both rear and front connections while ensuring an optimal level of access. Different types of outgoing lines can be combined in one panel or switchboard. It is possible to combine distribution outgoing lines and outgoing motor control lines.


We offer our clients to use Okken type enclosures for building MCC switchboards that allow us to provide: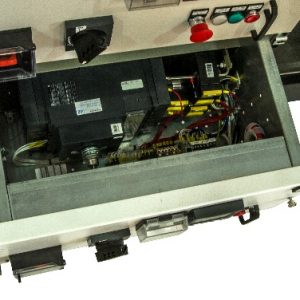 Unification and modularity
Draw-out unit with control elements on the front panel allows to create a functional block that can be installed in "Connected / Test / Disconnected / Removed" positions.
The same power rating and schematic units can be removed and replaced without interrupting the power supply.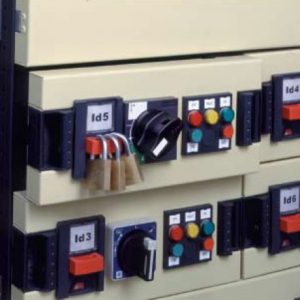 "Operating safety is guaranteed by a mechanical device disabling working when the protection device is closed. An IP2X degree of protection is maintained in the ""test"" and ""draw-out"" positions. Locking is possible in all positions by a padlock (3 padlocks not supplied), as is also padlocking of empty compartments."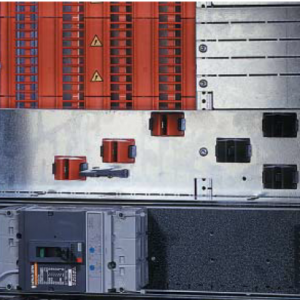 Installed in a partitioned compartment to the rear of the switchgear zone, it consists of 10 mm thick bars whose cross-section and number depend on the current to be distributed in the cubicle. Functional units up to 630A are connected by clamps. Access to non-used busbar parts is protected at the front by covers or IP2X insulating grids.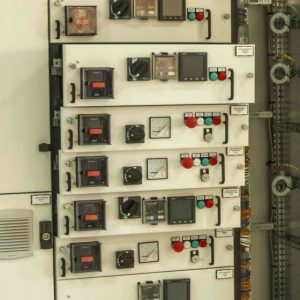 Service positions of units
"Draw-in": the functional unit is operational, power and auxiliaries are connected. "Test": only auxiliaries are connected, functional check can be performed. "Draw-out" : power and auxiliaries are disconnected. Locking is possible in all positions by a padlock.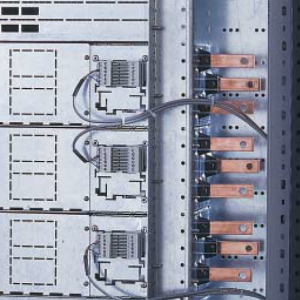 Sliding withdrawable auxiliary blocks
Terminal blocks of auxiliaries have sliding contacts for connecting secondary circuits and serve to implement the "Test" position of the unit: power circuits are open, auxiliaries are closed. When withdrawing the unit, the moving part is mechanically protected.
MCC INTELLIGENT SWITCHBOARDS (iMCC)
Programmable logic controllers, multifunctional protection and motor control relays, when included in MCC switchboards, make it possible to build intelligent motor control board iMCC (intelligent Motor Control Center).
A motor control board (MCC) is called an intelligent control board (iMCC) when its main control functions are connected to the PLC so the programmable logic controller is able to independently receive and analyze information about the motor condition and affect on its power components.
CONCERN KSIMEX LLC provides these solutions based on client's needs.
By adding multifunctional smart motor protection relays to conventional MCC switchboards (for example Tesys T by Schneider Electric ) instead of common thermal relays, we can get …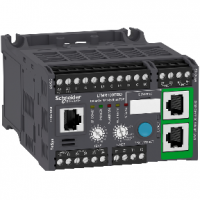 Numerous protective functions:
And also additional functions:
By adding a programmable logic controller (for example, the Modicon series by Schneider Electric – download pdf) to a conventional MCC switchboard, we get the following possibilities: