Partners
The best and reliable partners. Our trust and partner stability.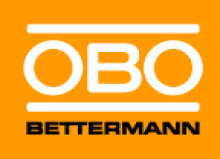 OBO Bettermann
OBO BETTERMAN is an international brand with a 100-year history of successful development.
Today, OBO BETTERMAN is a team of 3,600 professionals working in 40 offices in different countries and on different continents.
OBO offers the full range of electrical equipment for projects of any complexity.
Carefully designed solutions and qualified technical support from the manufacturer at all stages of project implementation will allow you to perform work faster and at the lowest cost.
OBO BETTERMAN Holding GmbH is a group of companies around the world with a range of 30,000 products, including many different solutions for:
- fastening and mounting systems;
- systems of lightning protection and protection against impulse overvoltages;
- cable systems;
- systems that prevent the spread of fire;
- cable box systems;
- systems of wiring products;
- cable laying systems.

Mennekes
Mennekes – Worldwide plug connectors!
This is the slogan of the German company Mennekes Elektrotechnik GmbH – a world leader in the field of industrial plug connectors.
Electricity has changed the world. In the city of Kirchundem, where the company is located, this is felt in a special way, thanks to the absolute 70-year success of MENNEKES . It took so long for this company to become one of the leading manufacturers of standardized industrial plugs and sockets.
Starting in 1935 with just one product, today the company's product line consists of 11,000 items and 720 employees who promote MENNEKES products worldwide. The company's production facilities meet the needs of the world, as the company owns three high-tech plants.

LAPP
LAPP GmbH (Germany) is an independent group of cable manufacturers.
LAPP is one of the leading suppliers of cable, cable accessories, and communication technologies worldwide.
Today, LAPP manufactures cables and wires for various industries, such as mechanical engineering and system integration, automation, ventilation, air conditioning, electrical equipment, wiring measuring equipment, etc.
LAPP products are mainly produced in LAPP plants. LAPP currently supplies about 40,000 standard products. LAPP also designs and manufactures cables and wires according to the individual specifications and requirements of the Customer.
Today, LAPP includes 18 manufacturing companies, 100 national partners, and 44 trading companies worldwide. The LAPP product range includes many brands that set standards in the market.
Here are the most famous of them:
- OLFLEX ® - connecting and control cables
- UNITRONIC ® - data transmission systems
- ETHERLINE® - data transmission systems
- HITRONIC ® - optical data transmission systems
- EPIC® - industrial electrical connectors
- SKINTOP ® - cable entries
- FLEXIMARK ® - marking systems
- SILVYN® - cable protection systems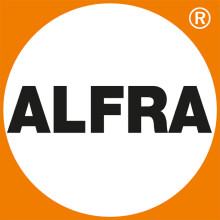 ALFRA
ALFRA is one of the most famous companies in Europe for manufacturers of electrical tools and equipment. The company started its activity by producing magnetic drilling machines, convenient chamfers, and center crown drills.
The company's range includes all the necessary tools for the assembly of panels and for the highest quality installation of power supply systems:
- Stamps of various forms for work on metal with a thickness of a sheet to 3 mm;
- Various types of hydraulic drives for sheet dies: manual, foot, electric;
- Machines for cutting and longitudinal-transverse perforation of DIN-rails;
- Machines for cutting cable ducts;
- Flexible-perforating, cutting machines for the processing of conductive tires;
- Special stationary presses for quick cutting of round, square or special shapes in the doors of distribution cabinets, terminal boxes, cable ducts, etc. without prior drilling;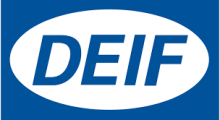 DEIF
DEIF – energy under control.
The company provides optimal solutions to problems in these areas. The solution is reliable, works flawlessly even in severe weather conditions. This is the main value of the DEIF motto "Energy under control"
DEIF develops, manufactures, and markets high-tech control and monitoring systems used in the field of:
- Production and distribution of electricity
- Ship equipment and equipment for drilling rigs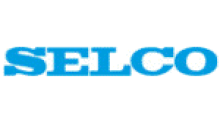 SELCO
SELCO manufactures and supplies electronic relays and microprocessor equipment for control, monitoring, and protection of medium-sized generators in parallel operation.
SELCO products are mainly used for generators installed on ships, as well as small terrestrial power plants, where one of the requirements may be to work in parallel with the power system. SELCO also manufactures a wide range of alarm units, display panels, and software for use in a variety of marine and land-based installations. One example of a terrestrial application is the manufacturing industry. All products are thoroughly tested and controlled, which ensures high reliability and long-term uninterrupted fieldwork.
Since its founding in 1960, SELCO technology has provided the market with high-quality equipment that meets the strictest international standards. The equipment has been thoroughly tested in certified laboratories for the effects of strong vibration, heating, cooling, humidity.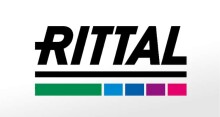 Rittal
Rittal is the world's leading supplier of innovative cabinets and enclosures from A to Z. 10,000 skilled employees worldwide, 19 high-tech production facilities, 60 international branches, 22 delivery centers concentrated in Germany, and more than 150 worldwide. More than 70 international organizations. More than 10,000 standard products are available immediately.
State-of-the-art technology and future-oriented methods guarantee the solution of cases and cabinets, the quality of which is not inferior to their outstanding outstanding efficiency. The technique of plasma-powder welding allows to receive especially smooth seams of cases. Rittal uses immersion electrophoretic priming developed for the automotive industry to obtain the appropriate purpose for paintwork and enhanced corrosion protection - an outstanding feature of the surface quality of Rittal products!

Schneider Electric
Schneider Electric is the general partner of Ksimex. It is a multinational company, a world leader in the distribution of electricity and automation of industrial processes, as well as a manufacturer of electrical equipment for four market segments: construction, infrastructure, industry, electricity