POWER DISTRIBUTION SWITCHBOARDS UP TO 7300A
Power distribution switchboards are designed to distribute electrical energy and are considered key component in any industry. They are used to control and distribute energy to consumers. Failures and malfunctions of these boards are very critical for the entire power system of a building or industrial enterprise.
Dry-type and oil transformers and diesel generators can be used as power source. The connection between switchboards and power transformers is usually performed using busbar bridges. Boards can be implemented as a single-section or multi-section structure. Also can include an automatic transfer switch (ATS), a monitoring and data acquisition system, etc. The best solution for the customer is a tailor-made switchboard with sufficient but not excessive functionality.
CONCERN KSIMEX LLC SOLUTIONS
CONCERN KSIMEX LLC being the leader of the Ukrainian low-voltage panels market, implements solutions using Schneider Electric components and systems.
In particular, for currents up to 4000A the Prisma Plus type switchboards are used, and Okken type switchboard for currents up to 7300A. These designs allow embodying complex power supply systems for industrial enterprises, housing estates, objects of infrastructure.
On customer request, we can use enclosures of other manufacturers, such as Rittal, DKC, Eldon, Kub, and also own production cubicles (according to individual drawings).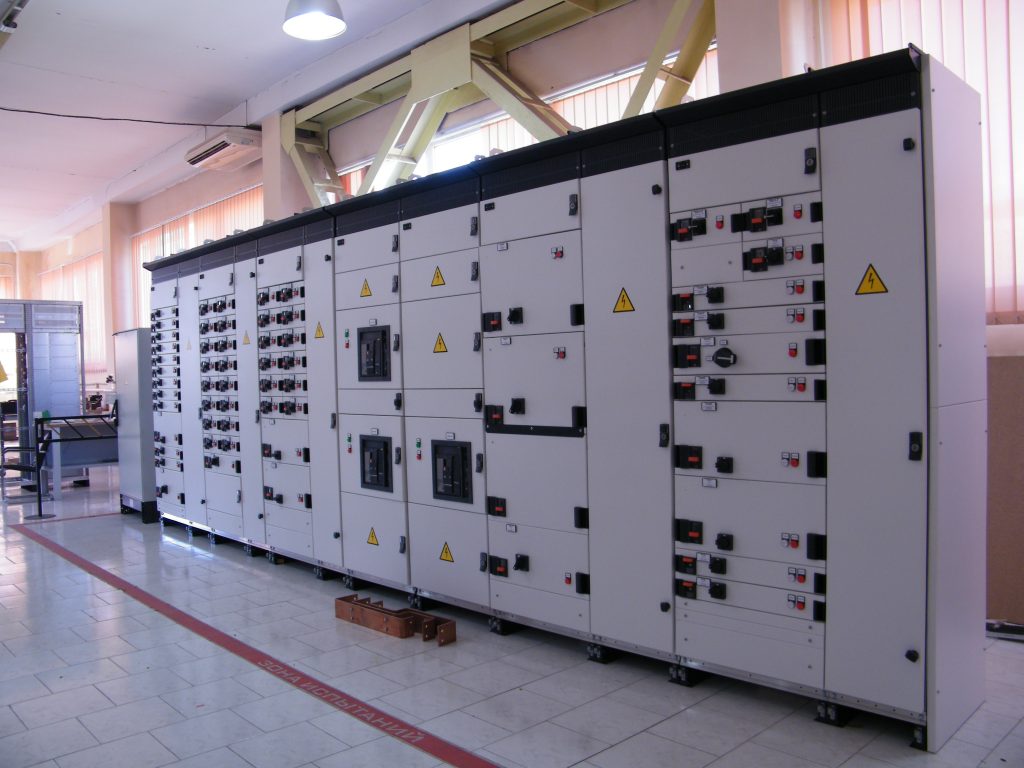 With extensive experience in manufacturing of power switchboards for currents up to 7300A, we use time-tested and cost-effective switchboard equipment in our projects.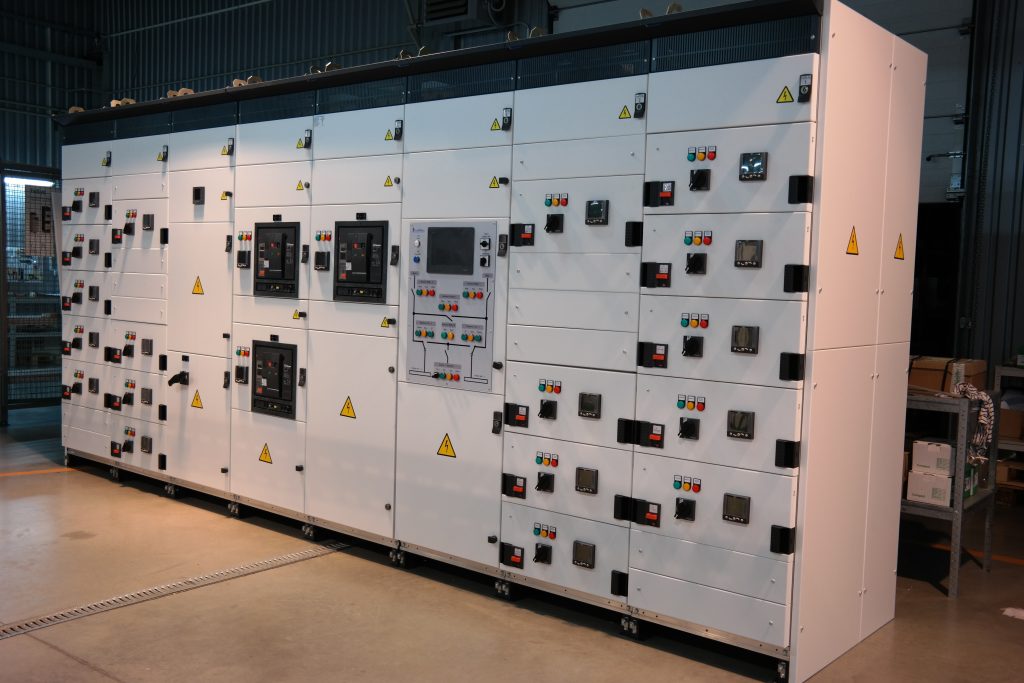 The IEC 61439-1 standard defines 10 mandatory tests. Seven of these tests have already been carried out at Schneider Electric. Thus, Prisma Plus and OKKEN switchgears are TTA (Type-Tested Assembly). Concern Ksimex LLC, as a licensed manufacturer, performs the remaining three tests required by the standard. These three final tests are conducted by our company on a fully finished switchboards. The goal is to ensure that the type-tested performance is not degraded during manufacture. This complete set of ten tests ensures that the switchboard meets IEC 61439-1 standard and specifications. Therefore, type-tested boards are the basis of our solutions.
Using up-to-date equipment
Big changes are taking place in the world of power. Intelligent power management is on the rise: smart power generation means, smart power grids, smart homes, buildings, industries, and efficient data centers are being created. This also claims new demands on power distribution systems. We offer our customers to use up-to-date series of equipment by Schneider Electric, which expand the capabilities of switchboard and make it even more reliable, more intelligent, provides quick integration into control and acquisition systems Using circuit breakers with additional communication functions and new digital capabilities (Masterpact MTZ, Compact NSX, Acti9) allows us to complete these tasks.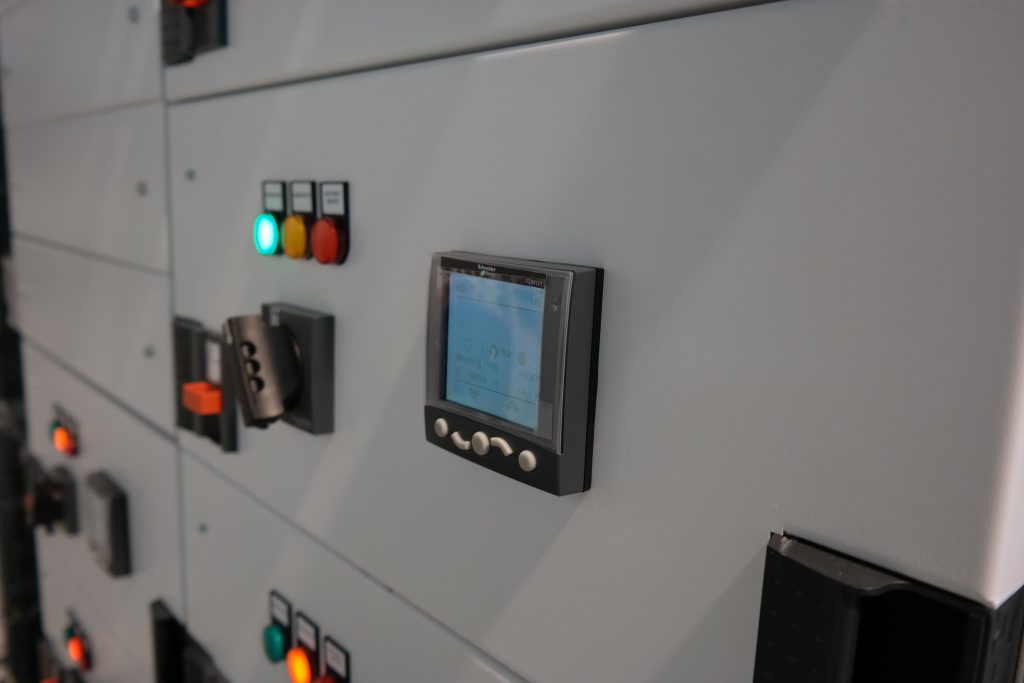 The main advantages of our power switchboards:
These advantages come from three main factors:
Guaranteed safety
The safety and reliability of any electrical installation can be guaranteed only by equipment that is manufactured in strict technological succession and by the requirements of international standards. The products of our company fully meet these requirements.
Licensed engineering
Schneider Electric specialists regularly conduct knowledge tests for our employees and audits of the company. Only after confirming our technical knowledge, competence, after checking practical skills in the manufacture and quality control, our company receives a license extension and permission to manufacture switchboards.
Professionalism
Because of versatility and technical reasoning of the switchboards, it is always possible to make changes or modernize the existing switchboard without significant financial and time losses, while maintaining the main priorities for the end user – maximum convenience of work on the connection and further maintenance.