SERVICE MAINTENANCE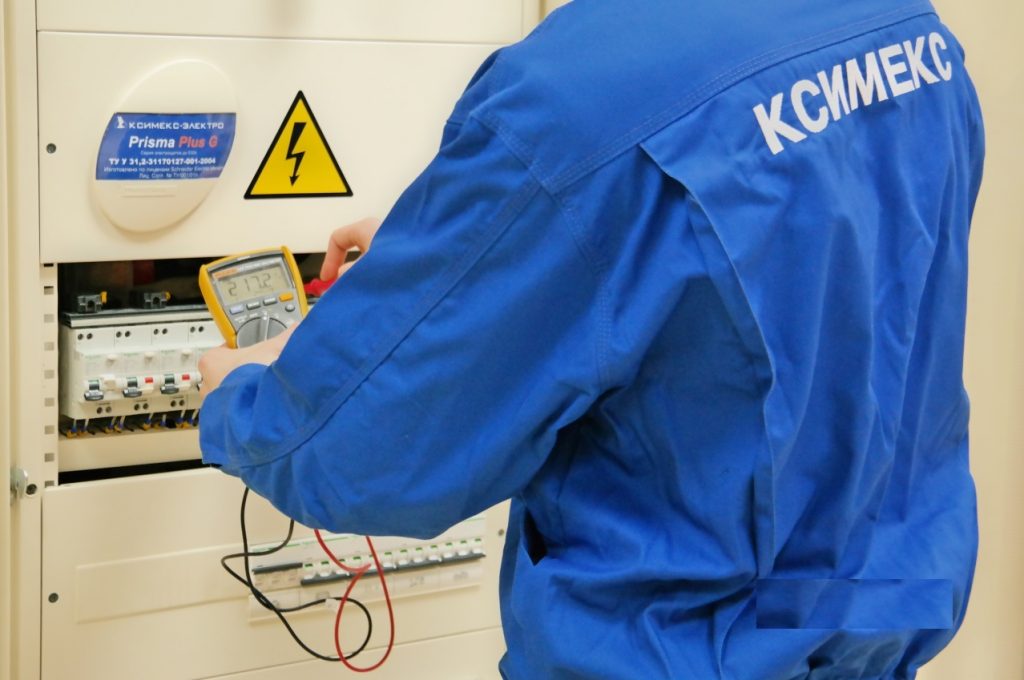 To ensure uninterrupted and durable operation of switchboard electrical equipment, as well as to avoid long downtime due to emergencies, it is necessary to periodically carry out service maintenance.
According to the degree of need for such maintenance, objects are divided into 2 key categories: those for whom it is desirable, but not necessary and is an additional option, and those for whom it is a matter of vital necessity.
The latter include objects that are characterized by: continuous technological lines and mass production, processing of large volumes of raw materials, work with large flows of people and high responsibility for their life and health, and various events. Staying within acceptable limits of such key parameters as continuity of processes, the safety of people, and business reputation is one of the most important tasks that timely and high-quality maintenance solves, saving on funds that are orders of magnitude higher than costs.
Concern Ksimex LLC provides maintenance of the following systems and equipment:
As part of the service, Concern Ksimex LLC performs all types of necessary work, namely:
The quality assurance of service work is the high level of qualifications of our specialists, which is confirmed by all the necessary certificates. Our company employs about 30 electricians and foremen with higher technical, secondary technical, and secondary specialized education. Key specialists have more than ten years of experience in the power industry, including facilities up to 330kV.
The contracts concluded with the customer have a flexible system of conditions and can be of both subscriber type and on-demand service.
Terms can be limited (quarter, half-year, year, etc.), and can be of an unlimited nature. The latter is most often concluded with customers who have a BMS (building management system) installed since the service life of such a system is measured in decades. In this case, the fee is charged only upon detection and elimination of the breakdown.