АUXILIARIES SWITCHBOARDS
SCOPE AND DESCRIPTION OF аUXILIARIES SWITCHBOARDS 
Designed to distribute electricity from auxiliary transformers at powerstation (including nuclear energy station), substations and power facilities up to 750 kV.
Аuxiliaries switchboards provide:
Аuxiliaries boards supply:
AUXILIARIES SWITCHBOARDS DESIGN
Generally auxiliaries switchboards consist of several panels:
Incoming panels, coupling and combined panels.
Incoming and coupling circuit breakers higher than 1000A are located in separate panels. For currents up to 630A, it is possible to locate incoming and coupling circuit breakers in combined panels.
Upon request, we can supply auxiliary switchboards with ATS (Automatic Transfering System) :incoming and coupling switches are equipped with motor mechanism and status contacts. ATS can be equiped with relays or logic controllers with additional monitoring functions.
Distribution panels
Contain circuit breakers to protect outgoing lines. The layout of equipment in panels is stipulated technical specification
Outgoing circuit breakers installation type (fixed, plug-in and drawout ), the type of boards access (front acces or front/rear access), partitioning type, seismic requirements, etc. we implement in accordance with the manufacturer's assignment and design documentation.
CONCERN KSIMEX LLC SOLUTIONS
Auxiliary switchboards are assembled based on different enclosures – Spasial SF (Schneider Electric), Prisma P Plus (Schneider Electric), Rittal, etc. Standards and customer specifications are taken into consideration during engineering and manufacture of auxiliaries switchboards.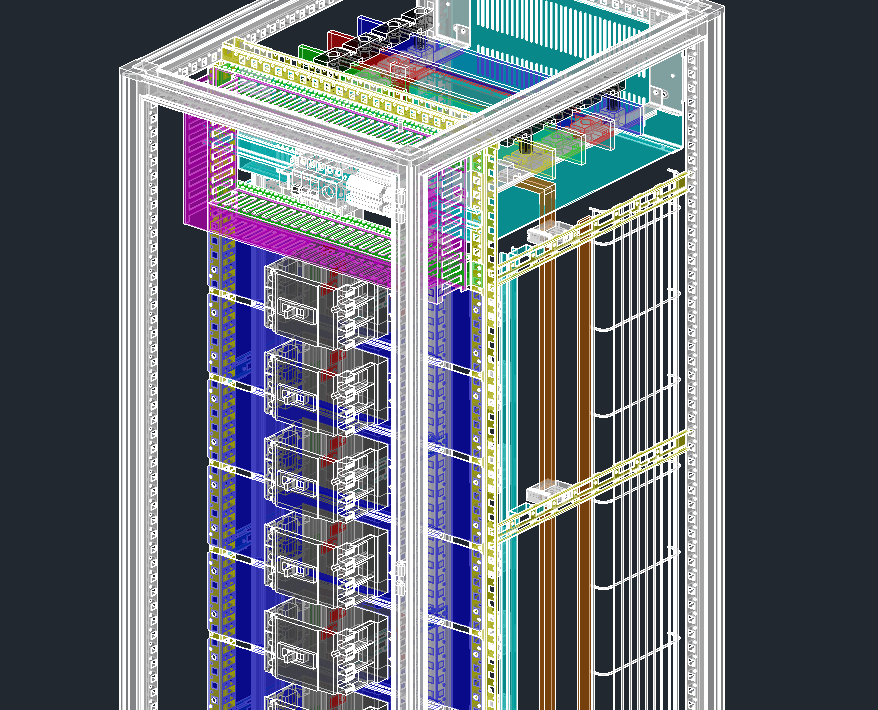 A detailed 3D design allows us to avoid errors in the placement of equipment, which could only be identified at the assembly stage. Thus, only proven solutions are delivered to the assembly.
Our company can offer and recommend the best solution for ATS system based on Siemens Logo 8 programmable relay. With a minor increase in the total cost of the switchboard customers receive an incredible increase in functionality and diagnostics of the ATS condition.
The ATS control program developed by our specialists can be adjusted at any time to meet customer's changing needs, and there is possibility of remote software updates. 
A text display built into the ATS control module displays the current state of the ATS, a changeable color of the display backlight focuses on serious damage and accidents requiring the participation of maintenance stuff. Using the built-in keyboard, you can change operation settings of ATS, scroll through the diagnostic messages, change the message language. 
The ATS logic module is equipped with Ethernet port and Web server. It is possible to remotely log in from both desktop PC or mobile devices.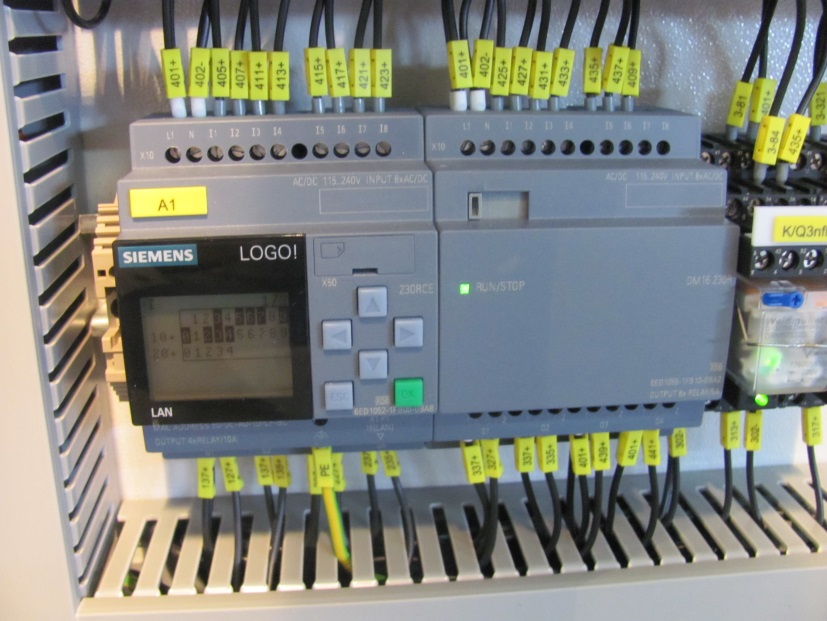 We offer our customers the best solutions to implement the most complex and demanding switchboards.