PANELS WITH FREQUENCY CONVERTERS AND SOFT STARTERS
PANELS WITH FREQUENCY CONVERTERS SCOPE AND DESCRIPTION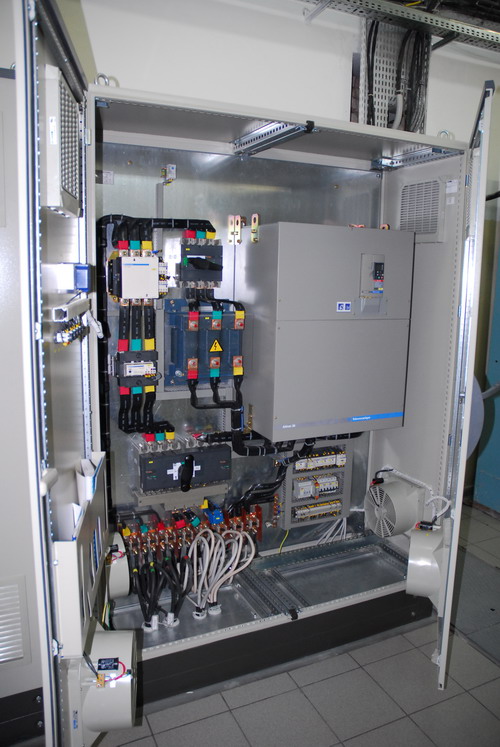 Panels with frequency converters are low-voltage complete devices designed to control the speed of rotation of three-phase asynchronous electric motors with a power of 0.18 to 630 kW by changing the frequency and amplitude of the supply voltage. They are used for the purpose of automation, increasing energy efficiency, increasing the service life of mechanical and electrical parts of equipment, and reducing accidents.
Panels with frequency converters are used:
FUNCTIONS AND FEATURES OF PANELS WITH FREQUENCY CONVERTERS
The main functions and features of these panels are:
The control panels are equipped with frequency converters (VSD) of the Altivar family ("Schneider Electric"). These converters embody the latest technologies and meet the most stringent requirements of applications in the industrial and commercial sectors thanks to the use of various motor control laws and numerous functional capabilities. Altivar series variable speed drives meet the norms and standards of UL, CSA, DNV, C-Tick, NOM 117, DSTU and have the CE marking of compliance with the low voltage directives (73/23 / CEE) and EMC standards (89/336 / CEE).
CONTROL PANELS WITH SOFT-STARTING DEVICES SCOPE AND DESCRIPTION
Soft starters panels are low-voltage complete devices designed to ensure smooth start and stop of three-phase asynchronous motors with a short-circuited rotor power from 4.0 to 630 kW. Their main task is to reduce the starting currents of the motor. This allows to reduce the energy consumption from the network, avoiding voltage drops and overheating motor winding insulation, which can increase the inter-turn short circuit. Also, the motor is protected from mechanical damage that occurs when the moment of load on the shaft is suddenly overcome.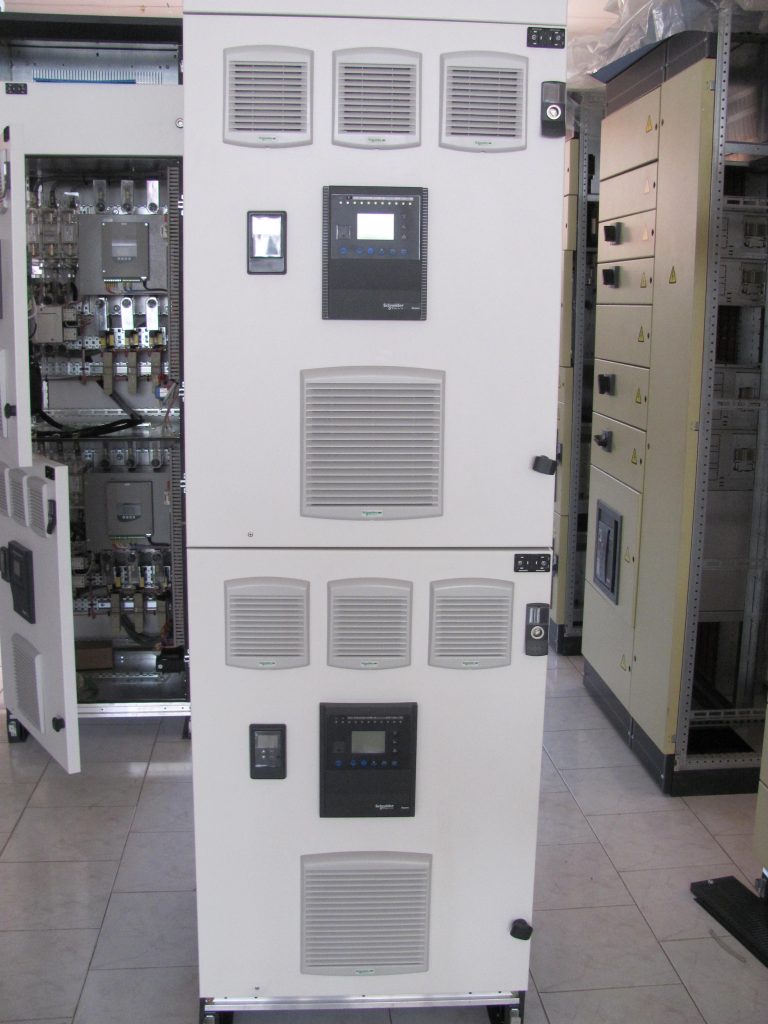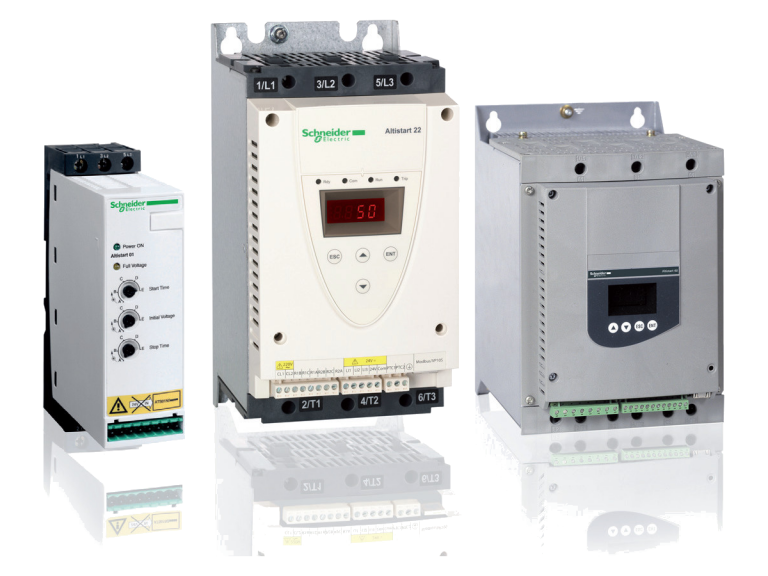 The panels use Altistart series soft starters manufactured by Schneider Electric. Altistart family soft start and stop devices allow increasing the reliability and service life of equipment, as well as reducing the amount of work in the production of mechanical and electrical breakdowns of asynchronous electric motors. Take full advantages of Altistart soft starters: the best value for money on the market, compactness with high functionality, user-friendly interface, simple menu, full set of protections and easy diagnostics.
FUNCTIONS AND FEATURES OF PANELS WITH SOFT STARTERS
The main functions and features of these panels are:
CONCERN KSIMEX LLC SOLUTIONS
Equipment for the production of panels is used in accordance with the Customer`s requirements. The panels have a metal case with a degree of protection up to IP54 (IP30). The panels are supplied assembled, pre-configured and tested at the factory. Panels are produced in accordance with GOST 22789-94.
Frequency converters and soft starters can be part of the overall control system for electric drives of complex technological processes and be integrated into a common motor control board (MCC board).
We offer our customers not only the assembly and supply of motor control panels with soft starter and frequency converters, but we also develop complex projects and control systems for electric drive